Sign up

for a "remote office" demonstration now...
...and see how MoneyPen can help you keep your business running when you're on the road - or even on the lake!
MoneyPen is truly an "all-in-one" solution to manage your business, designed to help you grow your billable time, and then keep your business running while you sit back and reap the rewards.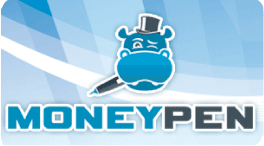 Want a demonstration of exactly what MoneyPen can do to keep your business running? We're glad you asked. We'll be hosting "remote office" demonstration webinars throughout the upcoming month. These events are interactive, fun, and don't take up too much of your time - perfect for seeing MoneyPen in action.


Business Tip:

Keep Your Team Working.
Our newsletter this month is focused on how to keep your business moving forward (even if you're not around). With that in mind, we thought a great idea for our business tips would be a close look at how to work with your employees.

We'll look at how to get your employees working efficiently, ensuring you maximise billable time.
We'll be following this article with further articles on this and other business tips, so please be sure to check back!

MoneyPen Tips & Tricks:

More Digital Paper Secrets.
Through the last month we've been providing you with a number of videos outlining the power of Digital Paper. This month's entry gives you the rundown on how to complete quotes using Digital Paper.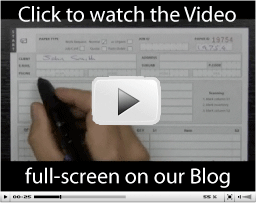 Interview:

Rob King, Creator, MoneyPen
In our interview segment, we like to give you a number of perspectives on MoneyPen - both from clients, and people on our team.
This month, we wanted to go right to the source. The creator of MoneyPen, Rob King.
Q: What was your work background prior to creating MoneyPen?
A: I grew up in a tradie family, with my dad a self-taught jack of all trades (and a master of none he would say!). We were always designing and building things, so it gave me the chance to skip metalwork at school so I could learn to type; a skill I have used a lot since moving into software development in the late 80's.
Q: What was your original inspiration for MoneyPen?
A: Having worked as an electrical tradie many years ago, I was frustrated to see that small service businesses were often operating quite inefficiently. With my nephew running a busy electrical service business, it gave us a great chance to develop a world class solution and prove it in the field.
Q: Has MoneyPen grown beyond how you initially envisioned it? What are the biggest changes?
A: Well in software you always find it needs to do more and takes longer to deliver when you get into implementation. Our project methodology is based on rapid, short cycles so we are able to listen to customer needs and deliver improvements in fairly short time frames. We continue to enhance MoneyPen and we thrive on feedback from clients.
Q: What is a feature of MoneyPen you wish more people were more familiar with?
A: Significant gains can be made by engaging with clients directly online; get off the phone and empower clients to raise their own work requests and track progress without the need to call. MoneyPen has great features to link into your existing website, allowing clients to login to a website branded with the clients logo.

The other big area is inventory management. MoneyPen has great features to track and manage inventory, and by using scan sheets completing job cards, quotes and orders is more efficient. If employees scan items as they complete a job card you are 100% sure that you are billing the correct item. MoneyPen allows our clients to manage their own scan sheet printing, so you can make changes at any time. You can even manage multiple store rooms so you can track inventory in your shed, van or project site.
Q: What's a question that clients often ask you about MoneyPen, and what's your answer?
A: How we connect with phones is one of the most asked questions; what phones are supported.

MoneyPen uses open standards to communicate with phones. Jobs are synchronised with the calendar in the phone, clients go into the phone's address book, and if we need to notify the employee urgently then we use SMS. All notifications are configurable (even desktop alerts) so you can easily control what messages are sent.
Q: What's next for MoneyPen?
A: Well this is a question for our clients really, but one new product we are excited about is our client contact and voice call management product.

The Client Contact Manager tracks all contact with clients and allows you to make notes regarding follow up and scheduled 'to dos'. When linked with our voice call manager service, incoming calls display a popup window with the caller details (current jobs, account status, and recent messages). You can simply make a note about the call and schedule a follow up as required. Calling clients is as simple as clicking the client's phone number. It's really efficient for payment follow up, and best of all it's cheap.

MoneyPen:

Questions and Answers
Question: My company likes the look of MoneyPen, but we have one concern: we're a small team, and we don't currently schedule our work. Do I have to schedule every job to access all the features of MoneyPen?

Answer: No - MoneyPen was designed to keep your company growing as much as possible, not to slow it down!
MoneyPen allows ad-hoc and 'self service' work management methods. You can access all the benefits of work management with limited administration needed.
As your company grows, and you want to take more advantage of the scheduling features, they'll be there waiting for you!
Want a demonstration of how ad-hoc work can be managed? Click here to email us now.