Run your business from the beach with MoneyPen.
By Rob King, Managing Director and Creator of MoneyPen
Now that summer is upon us, wouldn't you rather be spending time on the beach with your family, rather than glued to your computer in the office, sending out invoices?
MoneyPen offers a host of features that allow you to automate much of your business, and what you can't automate you can access remotely from an Internet café, laptop or even via a mobileweb connection. Everything is there to drive your business so you can truly relax.
Please scroll down to our MoneyPen tips section for a full rundown of the different ways MoneyPen can help you run your business...from the beach, a boat or on a mountain! You and your family deserve a break.
Thank You
This will be the last newsletter to reach you in 2009, so on behalf of the MoneyPen team I would like to thank all of you who have helped make MoneyPen a success. With new businesses coming on every week and the positive feedback we have been receiving, we are confident 2010 will be a great year.
As usual, we're staying tuned for feedback on new features from our existing clients. If you are still considering how to automate your business and get more beach time, give us a call on 1300 789 828 or email showmehow@moneypen.com.au and we will arrange a personal demonstration of the MoneyPen system.
Jobs Plus Apprenticeships Services
Our good friends at Jobs Plus Apprenticeships Services mentioned the new funding that's available so we thought we should make sure you all know about it. Scroll to the end of the newsletter to see if the new $3,350 bonus can help your business to grow.
Webinars
Have you attended one of our webinars yet? They're a great way to learn how to unlock the many benefits of MoneyPen. We can design the webinar based on your experience, so it doesn't matter it you're a MoneyPen veteran, or just looking to learn more about the system.
To sign up for an upcoming webinar, please click HERE.
30-Day Trial
If you're looking to get some hands-on experience with MoneyPen, and learn how it can help automate your business (which means more time for you and your family), then go ahead and sign up for our 30-day FREE trial today. It's a great way to experience the full system, with no risk.
Click HERE to get started today.
Thanks for reading,
Rob King
Managing Director and Creator, MoneyPen
MoneyPen Tips: How to run your business from the beach with MoneyPen.
Want to take a break this summer, without having to worry about your business grinding to a halt? MoneyPen has the tools you need to keep things moving while you're away - with as little or as much oversight as you'd like to give.



Access anywhere, anytime.





You don't need fancy hardware or super high speed Internet to run MoneyPen. Get connected from a laptop, internet café or even your mobile phone and have immediate access to all your business records.


Handwritten job cards just become a thing of the past - that means everything's digitally, easy accessible, and easily schedulable.



Digital job cards keep everything online: With MoneyPen's digital paper, those handwritten job cards are now online, so you can access everything you need to prepare invoices. No manual paper handling as it's all there for you. Even if you have questions you can send an SMS directly from MoneyPen to your team (let's face it - who wants to be on the phone while you are on holiday).

Let your team do the hard work, while you keep you on top of the high level: If you operate with some admin support, then MoneyPen lets your team review job cards and prepare invoices and certificates for your approval. You can assign the access levels for all staff so you are always in control.

Keep tabs on what's happening quickly and easily: For you control freaks who want to know exactly what's going on in the business, MoneyPen records every event in a easy to read log, where you can see all activity and who performed it. You can watch what's going on without being there... now that's comforting!


Invoices keep on bringing money in - with or without you!



Simple online review of invoices: When it comes time to review and send invoices, it doesn't matter if you are in your office or exercising your optic nerve on a beach, as MoneyPen allows you to simply review the invoice (and all associated job cards), create a electrical/plumbing certificate, and once it's all ready click "approve". There is nothing more for you to do.

On clicking "approve", MoneyPen will send the invoice and certificate to your client via email, fax or even by letter (using Australia Post). No printing and paper handling - it's all done for you.

Automated reminders make sure you get paid: MoneyPen's automated payment reminders will continue to go out even while you are negotiating the twists and turns of the 19th hole.


Alter your work alerts quickly.



A well-used feature in MoneyPen allows you to use your phone to receive alerts when new work arrives, and with a click assign the work, passing all of the details to your team without typing a word. Literally click and it's done... the job is assigned and scheduled and everyone is informed. You may not know that you can enable this feature for any of your employee by selecting the 'Notify of Work Requests' option in their profile. Weekend 'on call' or holiday cover can all be managed simply and efficiently.

And when those calls do come to your phone while on holiday, why not set up a voice message and ask them to go to your website where they will find a link to add their own work request details. It goes straight into the system and is there for you to see online. Regular clients can even have their own account so they can login from your website and keep track of their work.

As if that wasn't enough, MoneyPen also manages email, fax, letters and SMS...

MoneyPen can be a true virtual office, with the ability to manage email, fax, letters and SMS. Login and all your communications is on the one place.

We'll see you on the beach...

With MoneyPen, your clients will never know when you're away. And, most importantly, neither will your bank manager!

If you have any further questions about how MoneyPen can create a true virtual office for you, feel free to sign up for one of our webinars.
Client Profile: CTM Electrical
Over the last few months, we've been interviewing a number of our clients about MoneyPen. We've wanted to hear how they use it, how it's working for them, and any suggestions they have for further innovations.
This month, we're featuring an interview with Chris McDowell of CTM Electrical. Chris has been running his company for four years, and they have five employees.
Chris has been making good use of MoneyPen's abilities to automate his business, especially when it comes to invoicing and paperwork. As he tells us, "There's no paperwork to store, invoicing is quicker, and we're more organized."
Why did Chris decide to go with MoneyPen? Simple: "I don't want to be stuck in the office for 80hrs per week."
MoneyPen has been able to automate Chris's business, while allowing him to have a life beyond the office. We look forward to hearing more about how MoneyPen has helped Chris streamline and grow his business.
Get one-on-one MoneyPen education with our FREE Webinars.
Are you a current MoneyPen user, who's looking to chat about how to fully unlock every aspect of what MoneyPen has to offer? Or are you interested in MoneyPen, but looking to converse with someone in a no-pressure, easy-going environment about exactly how MoneyPen can benefit your business?

Why not sign up for one of our FREE Webinars? They are thirty minutes long, and come packed with interactive information, customized exactly to your needs.

No matter what topic you're looking to explore further, a MoneyPen Webinar can be a great way to get your questions answered.
Your Questions: Answered
We're always looking to ways to help our customers gets the most out of the MoneyPen system. That's why we like to share questions we've received with our newsletter audience, so that all of our clients can benefit from the information we discuss.
This month's question is:
Q. How can my clients login to send in work and track status?
A. MoneyPen allows clients to login from your own website.
1. Go to "My Business" and view the business settings
2. The links are added to your website by your web developer to enable your clients to send in a Work Request, or to login and manage/view their own work. These links popup a form for your client to complete.
3. If you prefer, you can include the login fields (username/password) directly onto your site by using the 'source code'. Simply click the link and copy the instructions and code for your web developer.
In a few minutes you will have a fully online work management system linked directly with your web site. Now when clients call, simply ask if they can get to the Internet, and if so direct them to your website. It's a great way to promote your business, and takes away the burden of gathering details manually.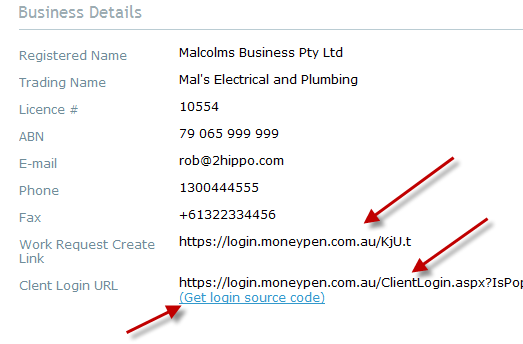 Get an additional $3,350 from the government with the Apprentice Kickstart Bonus
MoneyPen is pleased to alert you to a new program that has been launched by the Australian Government: the "Apprentice Kickstart Bonus".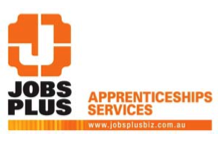 This new bonus is provided as an additional financial benefit to employers for employing trade apprentices in Skill Shortage Trades, whose:
- Commencement date is between 1st December and 28 February 2010
AND
- Whose age is less than 19 at the time of commencement
Financial benefits total $3,350:
- $850 is payable at the 3-month stage, and
- $2,500 at the 9-month stage
All standard Government Incentives and eligibility criteria still apply. To arrange to sign-up your Apprentices, or to learn more about Australian Apprenticeships, please contact:
Karen Stolica
m. 0417 386 278
p. 03 9919 8533
f. 03 9919 8961
e. Karen.stolica@vu.edu.au
w. www.jobsplusbiz.com.au
Welcome Aboard…
Mel Mayle has joined us as a part time trainer to help clients get up and running even faster. If you need a little extra support then don't hesitate to let us know.
Don't forget that when you sign up with MoneyPen we provide the training you need to get started. So if you need assistance, don't hesitate to call. Mel and our support team are there to help.
Want to view previous issues of Trade Secrets? Please click
here
.
This email was sent to you by MoneyPen. 3/30 Wangaratta St, Richmond VIC 3121