See EXACTLY How

MoneyPen's Digital Pen and Paper Works.
Want a first-hand demonstration of our Digital Pen and Paper? Then go ahead and click on the video below. You'll see a four-minute video on exactly what to expect with Digital Pen and Paper.

You won't believe how easy the pen and paper is to use – or how powerful it is!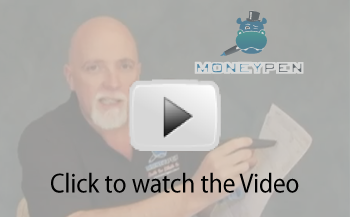 Want To See How

Writing


With

Digital Pen

Works?
In our video below, we guide you through the Digital Pen and Paper system. In this video, we take a closer look at exactly how handwriting with our Digital Pen works.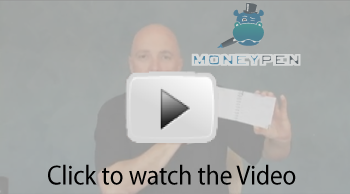 Get

"Hands On"

With

Digital Pen and Paper

TODAY
Now that you've seen the Digital Pen and Paper in action, do you want to get some "hands on" experience?

You're in luck – we offer a 30-day FREE trial of the MoneyPen system. This trial is fully functional, and if at the end of the trial you're not completely satisfied, you're under no obligation to continue!

To sign up, go ahead and
click on the link below.


Employees on how

MoneyPen

has made their

lives easier.
In past newsletters, you've heard from company presidents, managers and CEOs on how MoneyPen has translated to increased productivity in their business.

This month, we wanted to go one step further – we wanted to ask the employees how MoneyPen has made their jobs easier on a day-to-day basis.

We were lucky enough to speak with three people from Contracting Kings, an electrical company with 13 employees. We heard from Marc, David and Kristian, who are electricians with the company.

What challenges were you facing before MoneyPen?

Our tradies reported that their biggest issues were creating and managing job cards that were quickly delivered and readable by the office, inventory management, scheduling, and making sure they had the right tools for the job.

How did MoneyPen address those challenges?

Our tradies report that MoneyPen has made a night and day difference. Job cards are much faster and easier to do, and MoneyPen can send them straight to the office via mobile phone. Plus, as everything is automated the office doesn't have to spend as much time trying to sort out handwriting!

Our tradies also report that inventory management has become much easier. They know what they have in their truck, and what they'll need for upcoming jobs, and the boss knows what they're using on a job.

Plus, with MoneyPen's advanced scheduling software our tradies always know what's on the horizon and can plan accordingly.

How would you describe MoneyPen to another tradie?

"It's very efficient, quick to use and helps with all the day-to-day troubles we face as a business"

"MoneyPen is very cutting edge and always keeps you up-to-date"


MoneyPen Tips and Tricks:

Digital Pen Integration with your Office
You've seen how Digital Pen and Paper works – now see how your pen strokes get transferred back to the office for easy invoicing, estimates, follow-ups, and much more.

Just click on the video below to view some brief demonstrations now.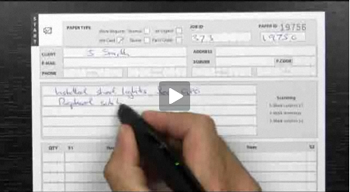 Business Tips and Tricks:

Managing Your Inventory
Aside from payroll, one big area that tradies need to manage closely is inventory. Running out of items – or even worse, having items disappear, can eat away at the bottom line.

In this month's blog post, we talk about how you can improve your inventory tracking for increased profits.


| | |
| --- | --- |
| | Questions and Answers: |
Q: Do I need an Internet 'data pack' for my phone?

A: Yes, a small data pack will be plenty for MoneyPen. You will only use it to send 'pen strokes' and to view mobile web pages, so 20Mb/Month should be more than enough. However, if you start to use your phone more extensively then you may need to update your plan. Monitor your use and purchase a plan that suits your needed.


---
To view past issues of our newsletter, please click here.
---